(

0

)
Recently Added
Total US$0
The item you just added is unavailable. Please select another product or variant.
The necklace and size will vary based on the physicality factors affecting the drop length from the weight of a pendant design, thickness of the chain or gemstones settings. We are here to assist you in finding the necklace or chain that best suits your preferences for aesthetics and comfort.
DETERMINING YOUR CHAIN LENGTH
For non-custom chains, please view below as a basic visual reference for women and men's wear. Measure around your neck to determine the fit and the necklace position of your desire and also consideration of the clothing that it may be worn with.
The diagrams depicted or model images should be use as visual reference. If you are unsure about the fit and comfort, we recommend contacting us for expert guidance.
The five categories for industry standard length for Women include: Choker ( 16"), Near Collarbone, A Few Inches below Collarbone, At or Above Neckline and Below The Neckline.For Men, the standards include: Base of the Neck, To Collarbone ( most common 20"), Few Inches Below Collarbone, Few Above Sternum and At The Sternum ( 30").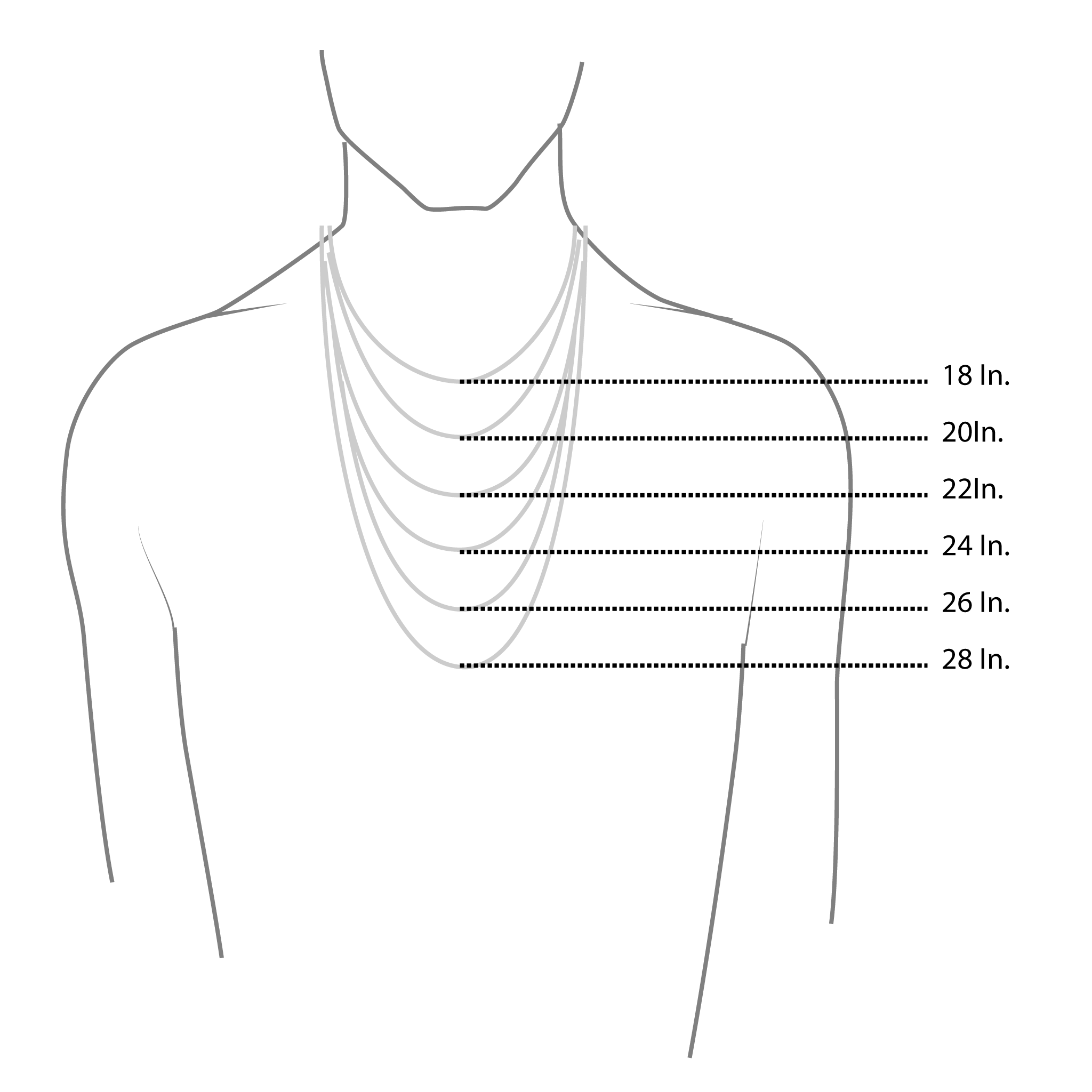 For individuals who are looking to order a custom size or find a different style chain, please contact us to explore options. If you require the next standard size detailed in product description, please contact us prior to purchase or leave a comment in the description detailing your desired at checkout. We will reach out as soon as possible and provide available options to best fulfil your needs and advise on the feasibility of customising the specific design.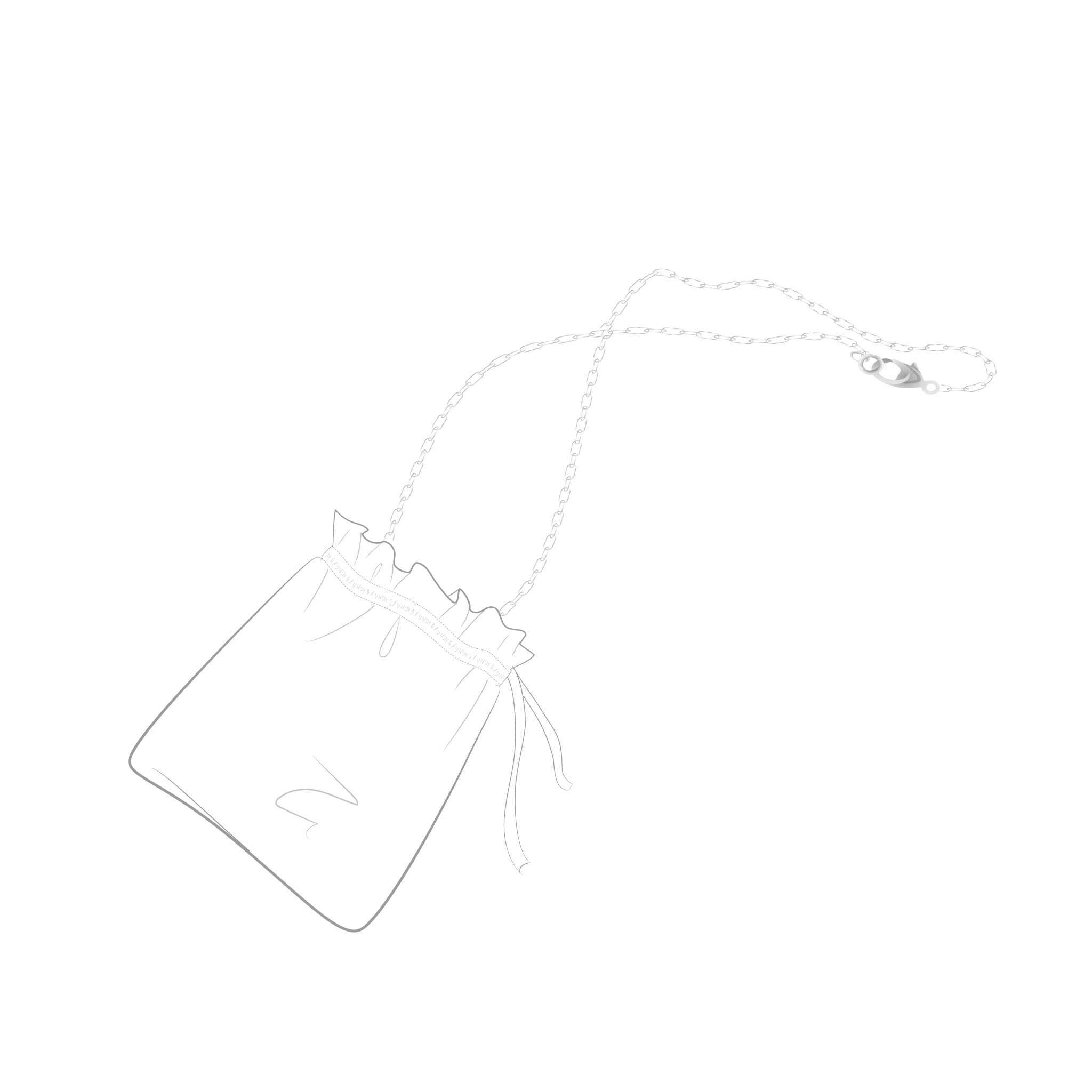 Many of our creations are unisex, such as Juxta French Bulldog Duo Series Brooch and we offering curation services to find options for tailored to you. You can get adventurous with different combinations of style, finishing, and details of the chain. Aside from Juxta collections, we can also provide options from classic to unique necklace strands, sets or pendant options in pearls, gemstones or diamonds necklaces.
---